Experience the Future of Digital Experiences for Today's B2B Buyers
With GroupBy's Next-Generation eCommerce Search & Product Discovery Platform
At B2B Connect 2023
June 12 - 14, 2023
Rancho Bernardo Inn, San Diego, CA
Join our Roundtable Discussion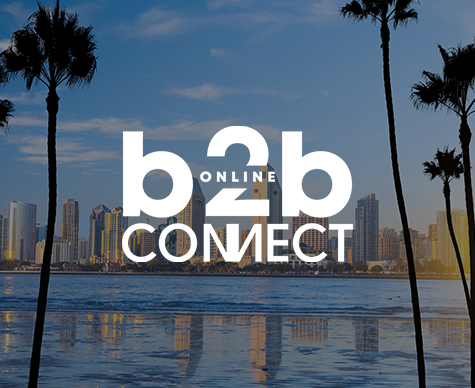 Understand User Search Intent
GroupBy's next-gen search and product discovery solutions are powered by Google Cloud Discovery AI, and utilize state-of-the-art advanced Machine Learning (ML) models that allow us to interpret your shopper's search intent and filter your catalog down to just what your shopper is looking for
Easily Manage Customer Catalogs & Pricing
Easily manage custom catalogs, dynamic pricing, fitment and complex faceting requirements with a next-generation search engine that can deliver exactly what your buyers are looking for across multiple query types, including head terms, particle part numbers, SKUs, and long tail and natural language queries
Drastically Reduce Manual Intervention
Leverage advanced machine learning technology that self curates and learns from mistakes reducing manual search tuning, merchandising effort required to manage business rules, and created efficiencies allowing more time spent on strategic, revenue generating activities
Why Cleaning Up Your Product Catalog Is The Most Cost-Effective Way To Improve Omnichannel Customer Experience
Date: June 13th, 2023
Time: 12:35 pm – 1:20 pm
Modern B2B buyers have come to expect the same streamlined, seamless omnichannel shopping experiences they experience as consumers. Meanwhile, B2B wholesalers and distributors routinely struggle to deliver these expectations.

This problem is compounded by a long-running problem known as "garbage in, garbage out." Bad product data creates poor customer experiences, which in turn cost manufacturers and distributors sales. And in B2B scenarios where dynamic pricing, multiple product catalogs and complex product search scenarios like fitment are standard requirements, this problem is extremely difficult to overcome.

So how can B2B manufacturers and retailers provide the seamless, omnichannel shopping experiences modern B2B buyers have come to expect?

The key is to create a product catalog data that enhances the customer experience instead of hindering it. Starting with product classification, retailers should ensure their products are categorized properly in their taxonomy. Each category in the taxonomy should have the appropriate attributes defined, based on industry best practice and domain expertise. Wholesalers should also adopt an approach that allows curation of their catalog at scale, minimizing the effort required from merchandisers and product teams. With an enriched catalog and using next-generation search engines, B2B wholesalers and distributors can create a robust self-serve experience that modern B2B buyers are looking for.

In this engaging roundtable session, GroupBy's Director of Product, Arv Natarajan will focus on how enterprise-sized B2B wholesalers and distributors can clean up their product data to support omnichannel shopping initiatives and create outstanding customer experiences, even in highly complex and advanced product search scenarios.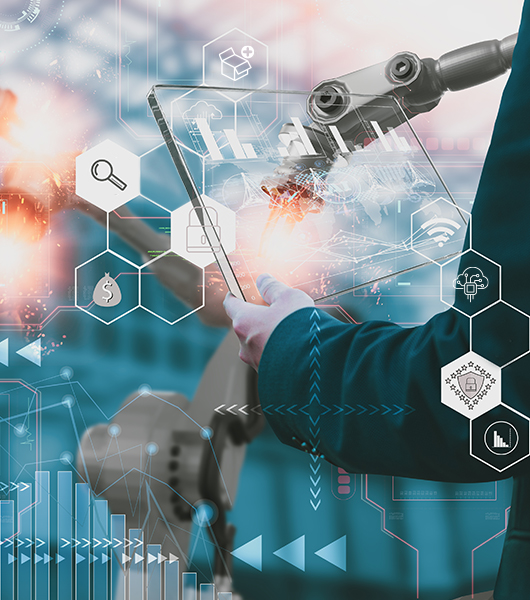 Attendees will
discover:
How poor quality product data lowers search relevancy and product findability
Which product attributes are the most important for improving product findability and matching user intent
How improving product catalog data quality improves search relevancy, customer experience, and revenue from day one
Methods for data cleanup that aren't resource-intensive, traditional PIM systems
How next-generation search creates the seamless, omnichannel customer experiences todays' B2B buyers have come to expect
How rapidly attributing products at scale can help drive revenue while decreasing manual labor
How leveraging machine learning intelligence can deliver an optimized product attribute set purposefully-built at the scale, speed and quality that retailers demand
What makes GroupBy's new search, powered by Google Cloud Discovery AI better than existing legacy keyword search solutions
SPEAKER:
Arv Natarajan
Director of Product, GroupBy Inc
Arv heads up the product team at GroupBy, helping to craft the vision and direction of the GroupBy product discovery platform. Arv brings over 15 years of experience working with enterprise customers in project delivery, customer success and product management across various industries.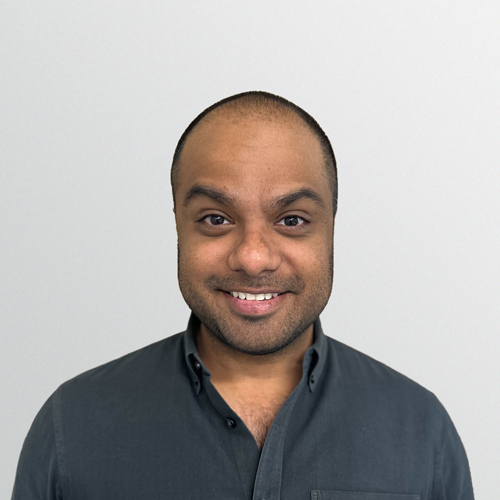 Serve the right products to the right person, at the right time,
every

time

Create effortless, convenient customer journeys starting at the search bar with GroupBy's Product Discovery Platform powered by Google's Cloud Discovery AI.

Schedule a meeting with our experts